Today's consumers look for almost everything online. From booking vacation travel to paying utility bills, people expect to find answers to their problems in the digital space—and this includes answers about their healthcare.
According to SmartBug, an overwhelming 89% of consumers turn to online search engines to solve their healthcare questions and concerns. From in-app patient portals to virtual consultations, consumers around the world are searching for simple, seamless access to healthcare providers. As a result, healthcare professionals are increasingly turning to the internet to promote their businesses.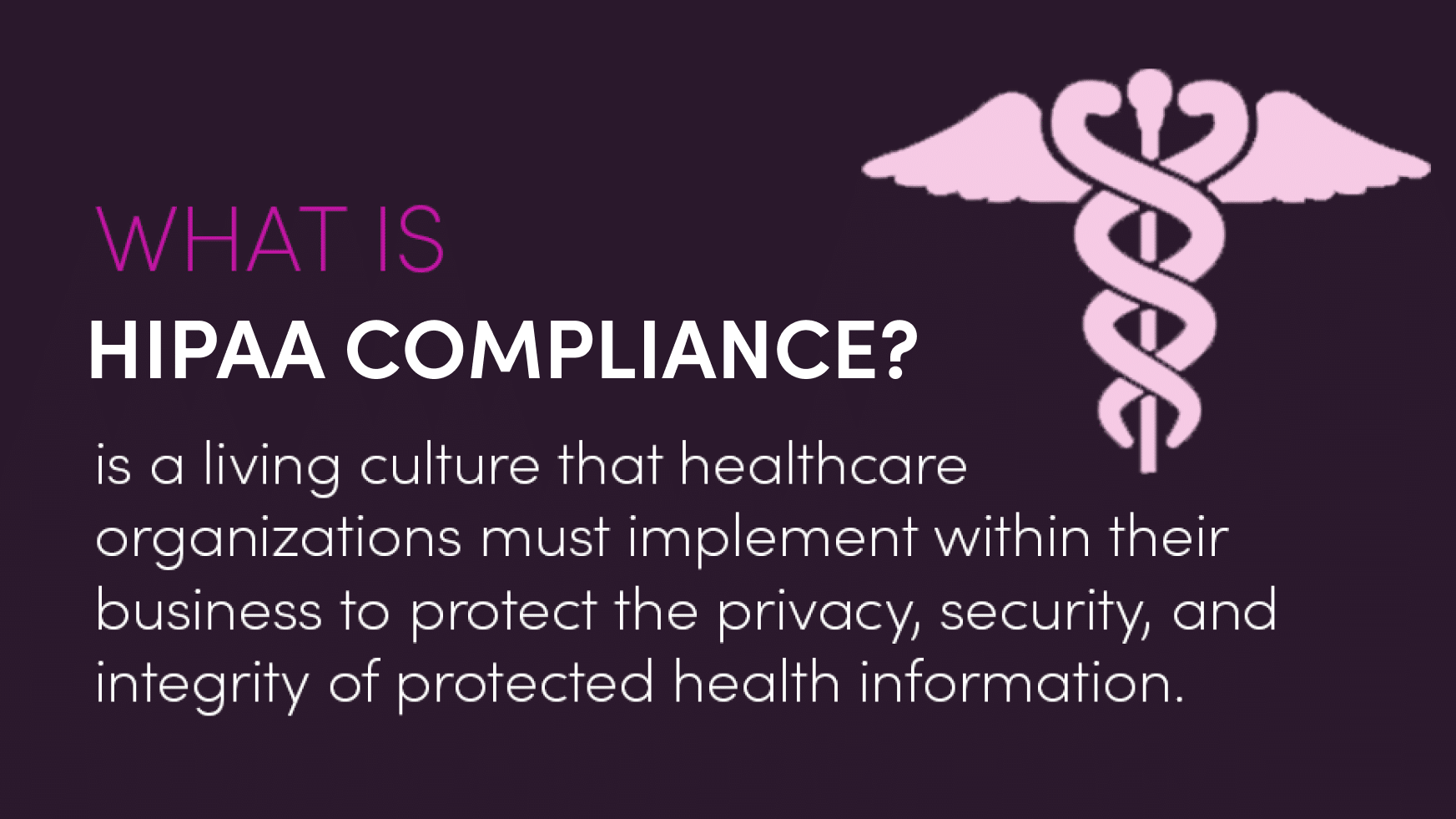 Anytime a brand utilizes online platforms to reach customers, they must consider best practices surrounding the safeguarding of customer privacy—and healthcare marketers are no different. The Health Insurance Portability and Accountability Act, or HIPAA, is a federal law designed to protect sensitive patient data from being disclosed without their consent. If an organization is in contact with protected health information, they must maintain HIPAA compliance by investing in security measures that protect physical data storage, networks, and online processes. As the health care world becomes increasingly digitized, following HIPAA compliance is critical to blocking hackers' access sensitive medical information, protecting customers, and saving millions of dollars in HIPAA infraction penalties.
How To Stay HIPAA Compliant as a Healthcare Marketer
Not only do healthcare marketers need to stay vigilant about digital marketing trends, but they also need to stay in compliance with HIPAA. It can be difficult to implement the same marketing strategies as non-healthcare brands while meeting HIPAA standards. While it's true that those in healthcare must meet additional standards to protect themselves and their customers, digital marketing in the healthcare space doesn't have to be intimidating.
To help guide you through the process, (human)x compiled a list of the most popular forms of online digital marketing for healthcare brands, why they work, which HIPAA challenges to consider, and our best advice for staying compliant.
1. Pay-per-click (PPC) advertising
PPC advertising is very popular among marketers because they can pay for what they get: customer clicks. PPC ads enable brands to reach a wide and interested audience to learn more about their unique services.
HIPAA Concerns
PPC ads are typically straightforward to launch, but when it comes to HIPAA regulations, platforms like Google are strict about the ads they will accept. Search engines tend to reject healthcare-based ads out of an abundance of caution regarding specific images, topics, or content. In addition, even if your ad is HIPAA compliant, it might break Google's terms of service.
How To Stay Compliant
If your PPC ads are rejected once or twice from Google, be flexible and willing to adapt to Google's feedback. Making small adjustments to ensure compliance will allow your digital marketing process to continue smoothly and with minimal delays. In addition, PPC ad content should be specific enough to be memorable to a viewer, but broad enough to protect the data and privacy of existing customers.
2. Review Marketing
Marketers across industries leverage review marketing to highlight the ways their brands can meet consumer needs. Review marketing is effective because consumers gravitate toward and tend to trust real human stories, finding reassurance in them.
HIPAA Concerns
When publishing customer reviews, brands risk revealing protected health information. A customer's story may unknowingly disclose identifying personal or healthcare information.
How To Stay Compliant
Reviews should be specific enough to engage and influence potential customers, but vague enough to ensure privacy for the reviewer. Find creative ways to showcase general positive experiences without mentioning protected specifics like names, ages, rare conditions, or other information that could reveal the reviewer's identity.
3. Social Media
People enjoy the approachability of social media, and the variety of social platforms available can be great outlets for brands looking to increase their reach and more effectively communicate their messaging.
HIPAA Concerns
Because social media is inherently candid and informal, it can be easy to accidentally break HIPAA compliance if you aren't careful. Stay vigilant about the types of information shared in any social post and consider developing a HIPAA-specific social media strategy that can be referenced by your digital marketing team.
How To Stay Compliant
Social media posts should never include private information about patients, including their names, addresses, dates of or reasons for visits, phone numbers, or any other identifying information. Social media managers should be given clear and strict social media guidelines that lay out what they can and cannot post. Using stock photos or art for post imagery as well as creating systems that flag concerning keywords or phrases before posting can help keep your brand safe from any HIPAA violations.
4. Email Marketing
Consumers respond remarkably well to email marketing campaigns. To date, it is widely considered the most powerful way to reach potential customers directly and increase sales, with an average ROI of 4200%.
HIPAA Concerns
Because email servers can be hacked, they cannot ensure 100% privacy, so finding ways to protect patient emails or emails that contain any type of identifying data, as well as ways to safeguard any off-site backup for server storage, is highly important.
How To Stay Compliant
If you decide to use third-party email marketing tools or platforms, make sure that both the platform and the information you share on it meet HIPAA compliance. Before creating any email campaigns that reference or include patient information, you must obtain express patient consent. Even if healthcare providers only use email to communicate directly with patients regarding their own care, all emails and data storage systems must be encrypted to ensure patient security.
5. Websites
Websites are the foundation of digital marketing strategy. From landing pages to FAQs, websites are often the first place that potential customers go to learn more about your business.
HIPAA Concerns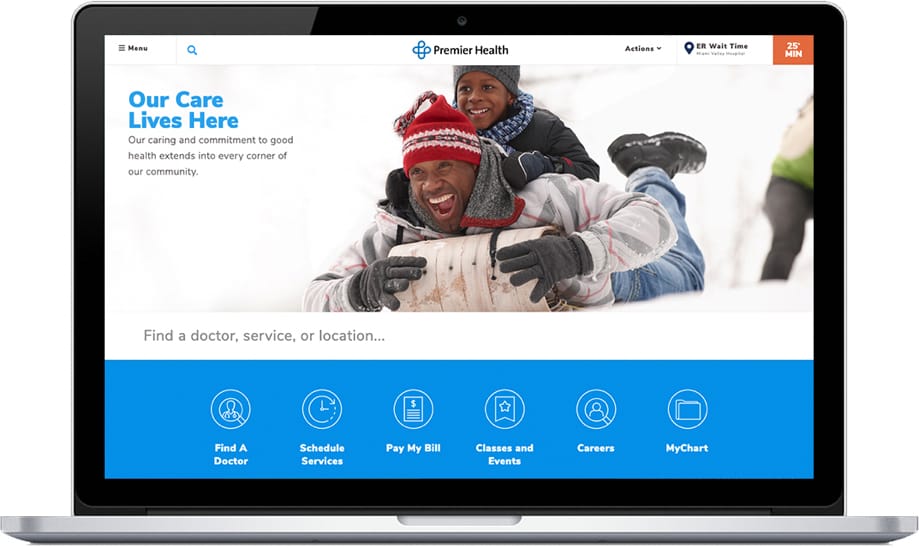 If your website is used to collect, store, or transfer any private health information from customers, then it will need more security than the average online brand to maintain HIPAA compliance.
How To Stay Compliant
All data gathered on your website must be encrypted and stored in an encrypted, off-site backup server. Your website should also be SSL protected to make sure your network is secure. Your business's HIPAA privacy policies must be communicated to all patients, and you should be sure to keep customers updated on how your business is taking steps to keep their data protected. Lastly, you should proactively appoint a HIPAA compliance officer to monitor your website for any issues.
Healthcare digital marketing with (human)x