Generation Z represents the next wave of healthcare consumers, but studies are already showing this age group is lost in the healthcare landscape.
According to a study performed by our Leap Panel team, Generation Z tends to deprioritize healthcare in favor of spending money on other things, such as wellness, experiences, dining out or brand name items. This age group (those aged 18-23) is moving away from traditional parent-guided healthcare practices ¾ and it's imperative that brands understand just how they are taking the reins on their own health.
As reported in the Leap Panel research study, many may think that Gen Z doesn't care about their health or healthcare because they go to the doctor less and less after they turn 18 (or because they are still seeing their pediatrician). At this stage in their lives, their parents are no longer going with them to the pediatrician or doctor. But Gen Z would rather check out online resources like WebMD or Mayo Clinic than get a primary care physician or continue seeing their pediatrician. They can feel uncomfortable in a doctor's office, and often don't want to ask their parents for money for copays, our study found.
This generation's avoidance of healthcare is posing challenges not only for those in this age range, but healthcare providers as well. Brands are unsure how to communicate with Gen Z. Conversely, Gen Z carries a sense of helplessness about choosing a doctor into their early adult lives. Most Gen Z-ers only seek out a doctor when they are sick and have resisted the illness with no improvement after trying to solve themselves with over the counter medicine. When they do decide to finally visit a healthcare professional, Generation Z wants the same guidance, care and convenience from their doctors as their parents gave them.
Even though spending money on the latest iPhone is more important to them than a regular doctor's visit, Gen Z actually drives much of the health and wellness industry. They deeply care about their mental health, stress, substance use and various lifestyle risks, but are generally avoidant of healthcare practices. This poses an opportunity for healthcare providers to acquire and retain new patients if the brand can be top of mind when a healthcare provider is needed.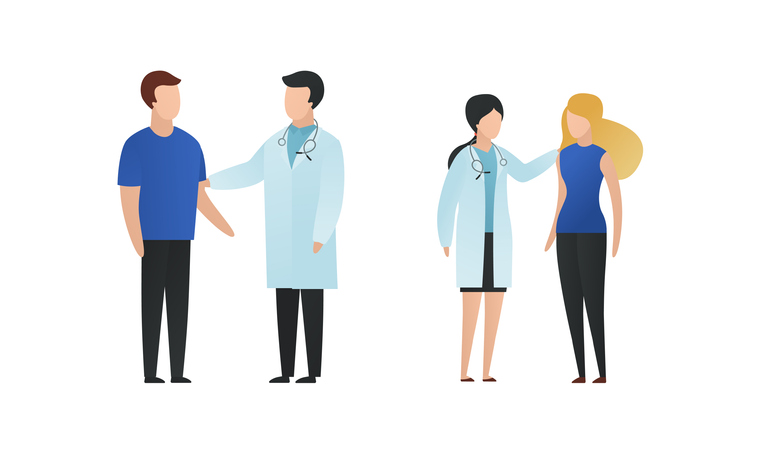 By humanizing healthcare and making it personalized to them – whether it's in person, via telehealth outlets or through social media, the healthcare industry can strategically and effectively market to Gen Z.
Being on a first name basis, being friendly and genuinely caring are important factors for Gen Z to feel comfortable enough to learn and understand what healthcare can do for them. They want doctors to step in to that parental advisory role to receive guidance on how to best navigate the healthcare landscape. This is not a generation that will tap the telephone icon on their smartphone to make an actual phone call, yet they're constantly on their phone. Targeting the mediums they are constantly on like Instagram and Snapchat is the way to easily communicate with Gen Z that adds that personal connection they are looking for to build trust in their doctors.