Texas Roadhouse is known for its steaks and cinnamon butter. But it wasn't well-known digitally amongst its consumers.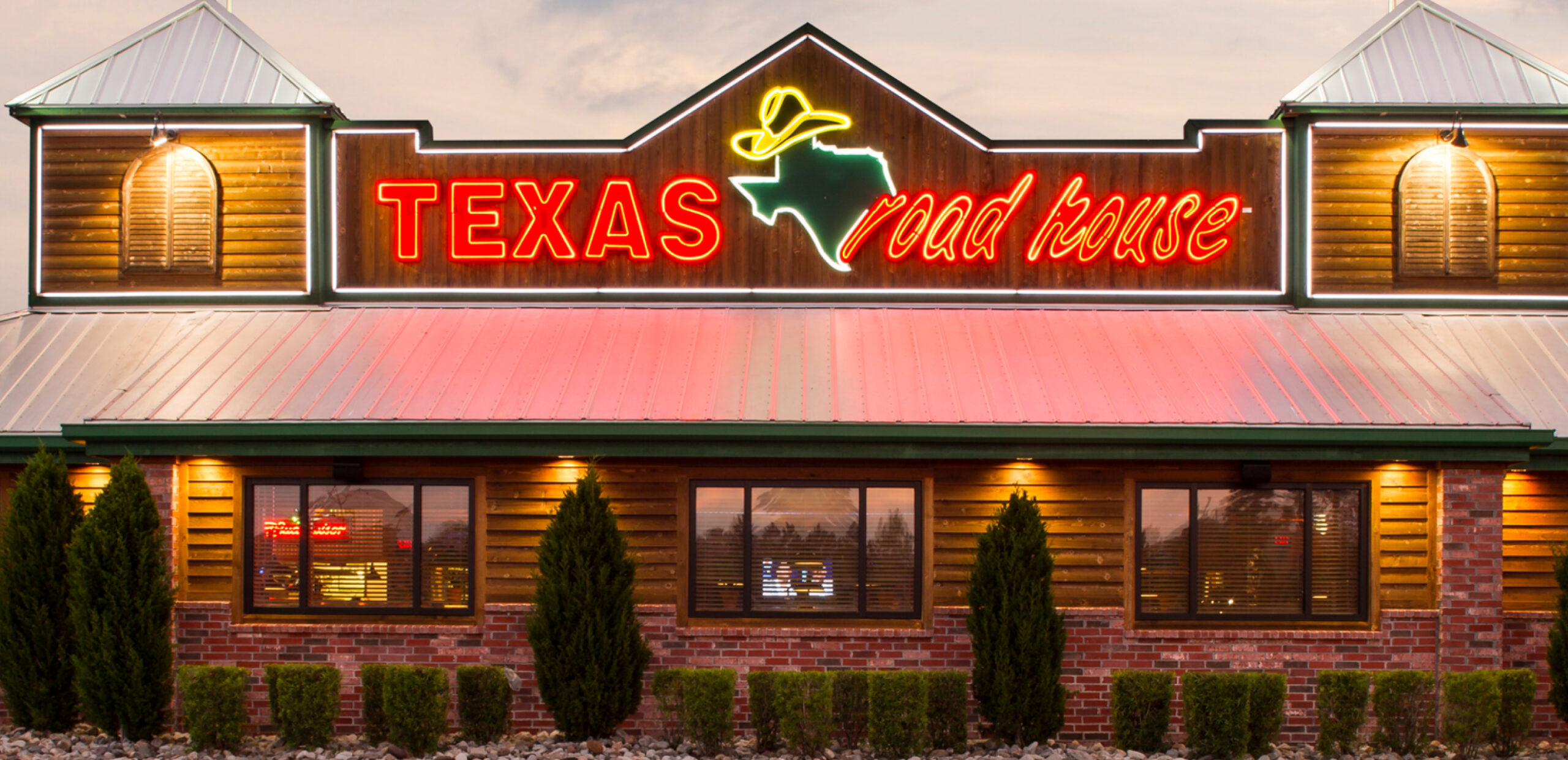 Audience Research
Strategy + Consulting
Creative
Advertising Campaigns
Loyalty and Promotional Campaigns
Customer Experience + UX
Website + App Development
Ecommerce and Online Ordering
Social
Search (SEO and SEM)
Photography and Video
Production
Marketing Performance
Analytics + Dashboarding
America's steakhouse has a lot of competition when it comes to families choosing a place to eat. But its competition was already buying TV ad space, full-page magazine spreads and radio ads. Texas Roadhouse wanted to do something different – something digital.
Our Research + Analytics Team first wanted to understand everything about Texas Roadhouse' consumers. Our detailed consumer and industry analysis led us to two leading insights that guided our strategy: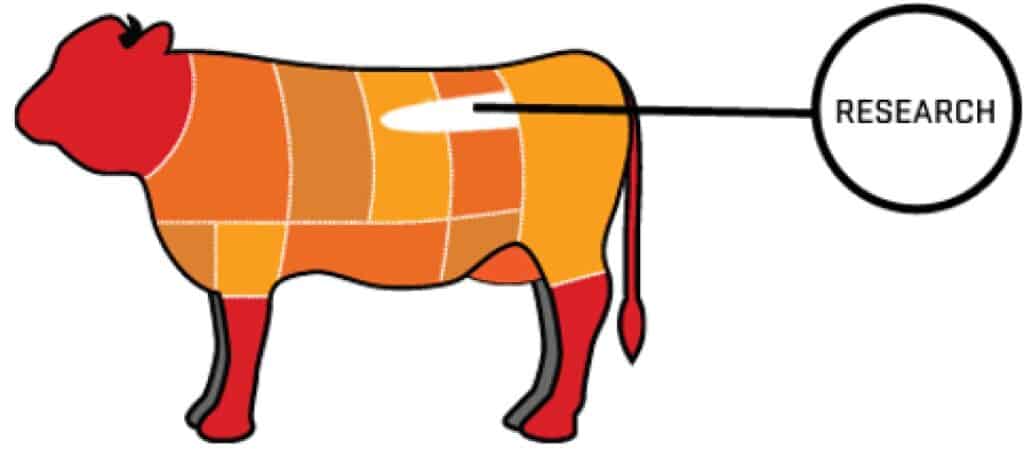 Because authenticity was so important, our job wasn't to hype the Texas Roadhouse brand, but to reveal it.
Texas Roadhouse is authentic.
Sure it's a chain restaurant. But loyal customers don't love the chain – they love their local restaurant. It's the place dad picks on Father's Day. It's where kids can be loud and throw peanuts. It's where the whole family can be themselves.
"Bubba" is sophisticated when it comes to steak and technology.
Texas Roadhouse fans are online and active on social media. They're as loyal to their mobile devices as they are to their favorite restaurant.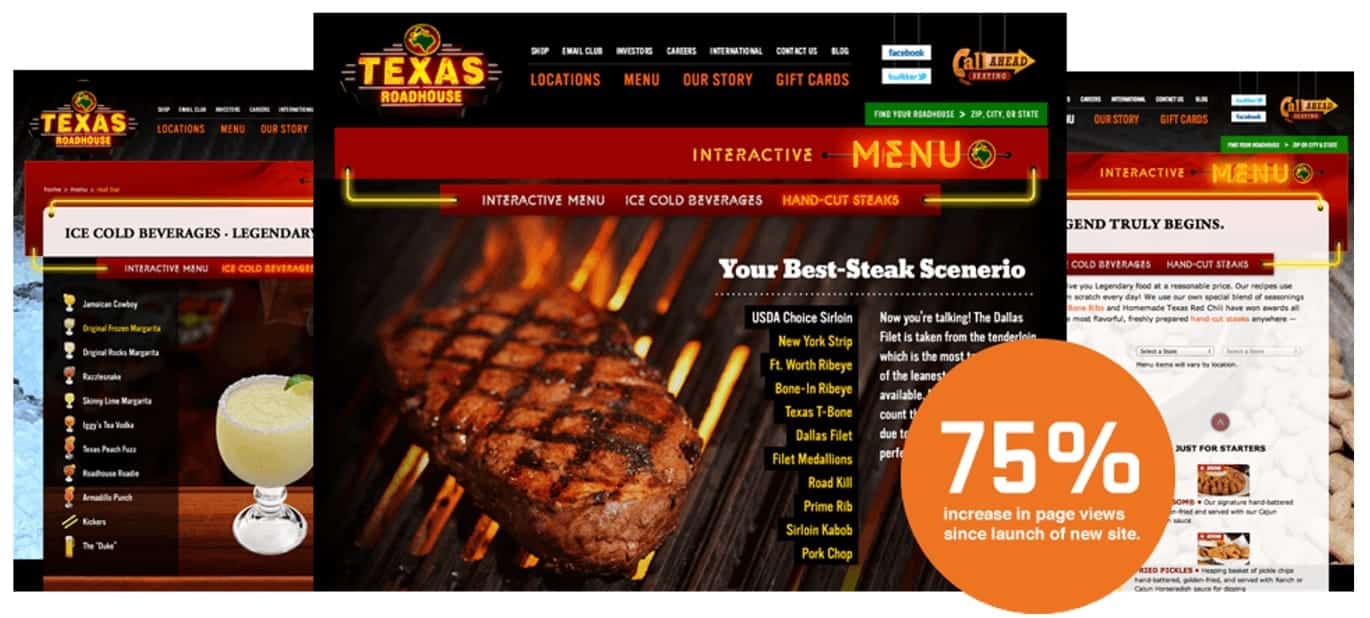 Since data showed us consumers loved their local Texas Roadhouse restaurant, we allowed users to enter their favorite store by a geo-locator via zip code. Now, they could see local events, photos and specials specific to their location. And the website didn't just feel like "a" Texas Roadhouse, but "their" Texas Roadhouse.
We implemented an Enterprise CMS that allowed individual Texas Roadhouse establishments publish their own content and updates to their website and/or apps.
Of course, their website was responsive ensuring users that wanted to make reservations had the same UX, making it easy to locate stores and browse menus.'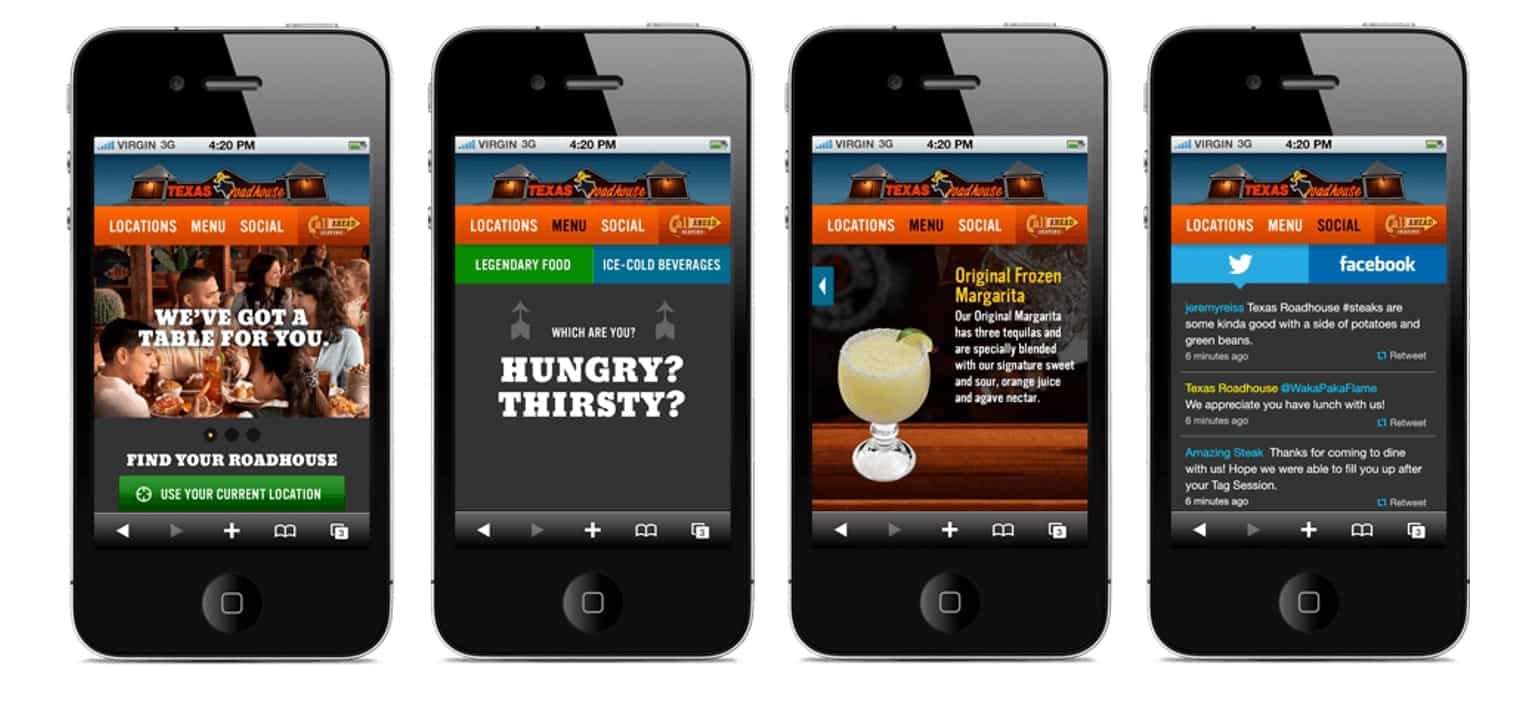 To make sure the website, apps and social platforms were stacked with content, we visited a local Texas Roadhouse store to take product photography of the atmosphere, as well as the products— the food.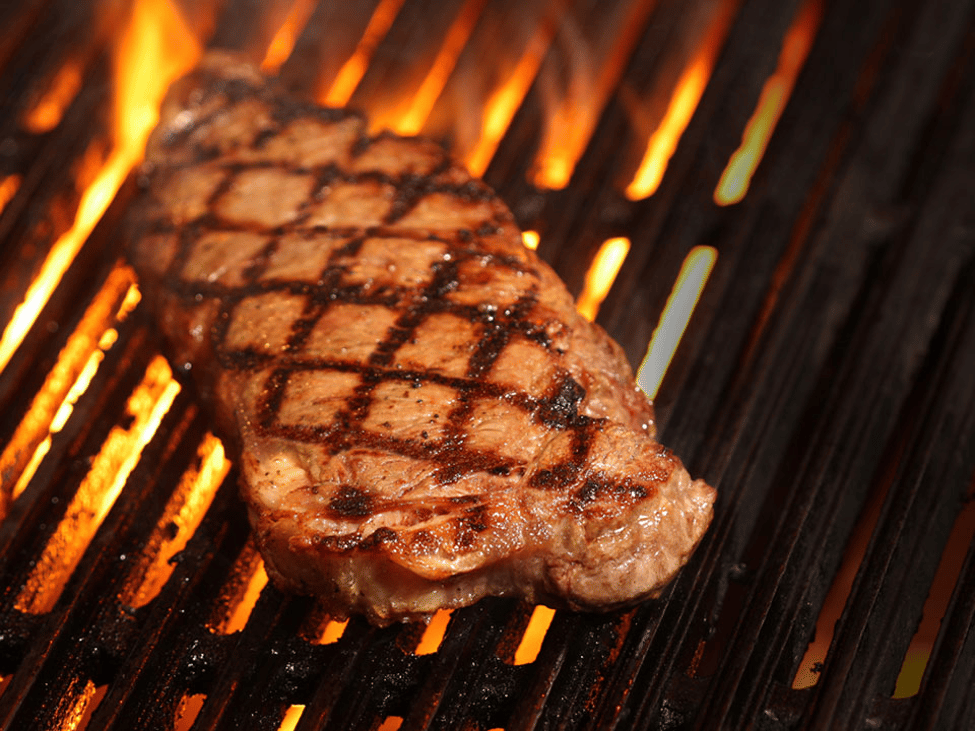 So costumers could take their slice of Texas Roadhouse home, we implemented an ecommerce platform on their website. The restaurant chain sold branded merchandise, like:
Roadhouse fans have a big "app"etite. So we gave them an app. For Android and iPhone, the app offers push notifications to keep loyal customers up to date on deals and specials through push notifications.
And if they're on the road, the app can find the nearest Texas Roadhouse and fills them in on its own specials, implemented an e-commerce platform on their website.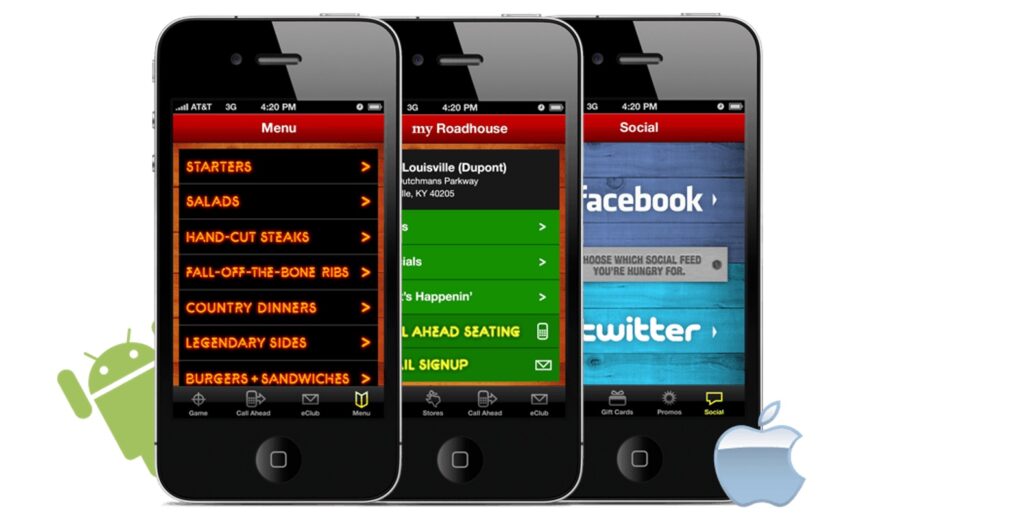 Our website interface worked well on a desktop, mobile device and tablet, which were implemented on all the tables of Texas Roadhouse restaurants, nationally.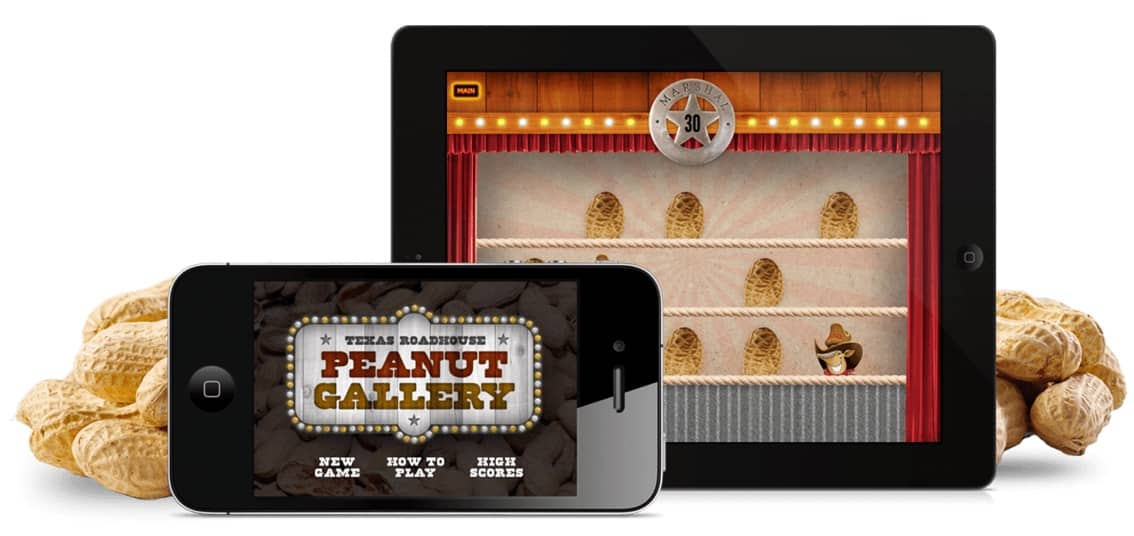 Specials, social posts, store events and photos were available on the tablets, as well as the menu.
Also available on the table tablets was The Peanut Gallery, a carnival-like game (human)x created to keep both kids and adults entertained while their steals were cooked to perfection.
On brand with Texas Roadhouse, The Peanut Gallery featured peanuts and shooting peanut shells into metal tins.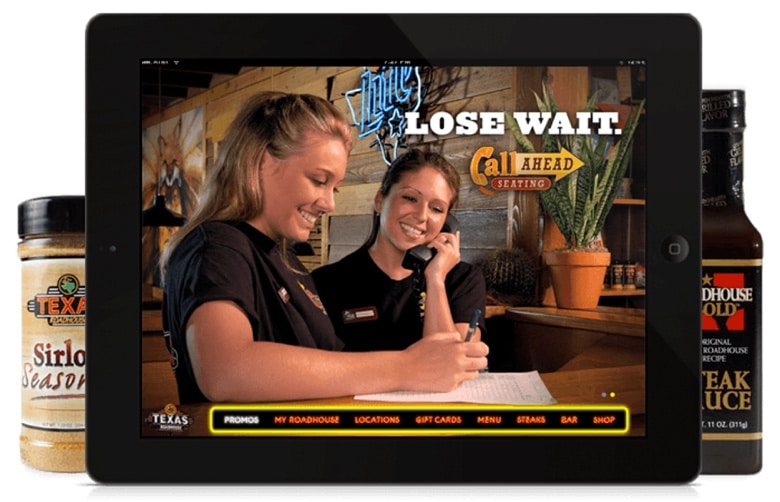 With all these great, new digital products, we had to make sure Texas Roadhouse was easy to find. We developed an ongoing search strategy that led to a dramatic increase in SEO. In the first year, Texas Roadhouse more than doubled their listings in the first two pages of a simple Google search.
Then we brought its web presence to the local level. Website, mobile and social modifications zeroed in on a user's location, tailoring content to the Roadhouse nearest to them.
SEO efforts resulted in over 3,400 listings in the top 20 positions of Google with a simple search, including competitive terms like "steak restaurant" and "hand cut steaks."