We started with a bottle. We ended with a brand.
Audience Research
Strategy + Consulting
Branding + Advertising
Creative
Customer Experience + UX
Websites + Platforms
Social
Media + Influencer Marketing
When Lunazul came to us, they had a smooth-drinking tequila that was languishing on the bottom shelves of liquor stores. Previous marketing efforts had focused on functional attributes, but we knew that wasn't going to be enough to cut through the noise of a crowded market with ever-increasing knowledge of quality in a tequila.
We immediately knew we had to give the brand some emotional bite – to dig deeper and really own something – starting with a compelling point of view. In short, we needed to give the brand some soul. By the time our brand refresh was complete, we had taken Lunazul from a bottom-shelf afterthought to a top-of-mind consideration for the discerning tequila consumer – now prominently featured on the coveted third shelf alongside other premium brands.
Research Reveals
a 'Hunger For Life'
Every journey begins with a rigorous understanding of our audience – we want to uncover that key human insight that will allow us to breakthrough where our competitors cannot.
In this case, the journey began with focus groups across the United States to understand Lunazul Tequila's drinkers: 21 to 45-year-olds living in Lunazul's key markets who have an interest in culture, food, and travel.
What did we find? They are more adventurous than average. They have a combination of wanderlust and comradery, and are drawn to the path less taken. In short, they have a hunger for life.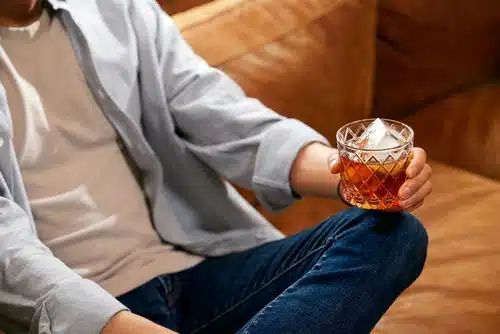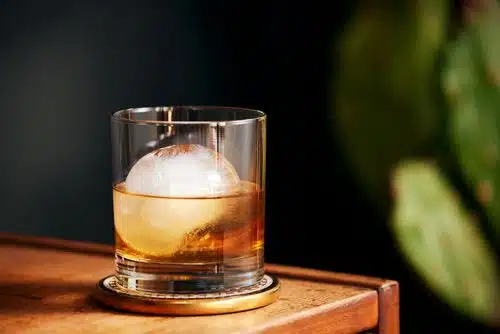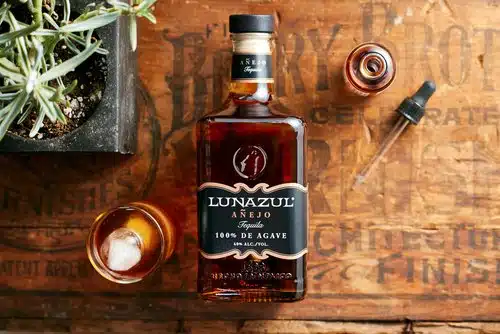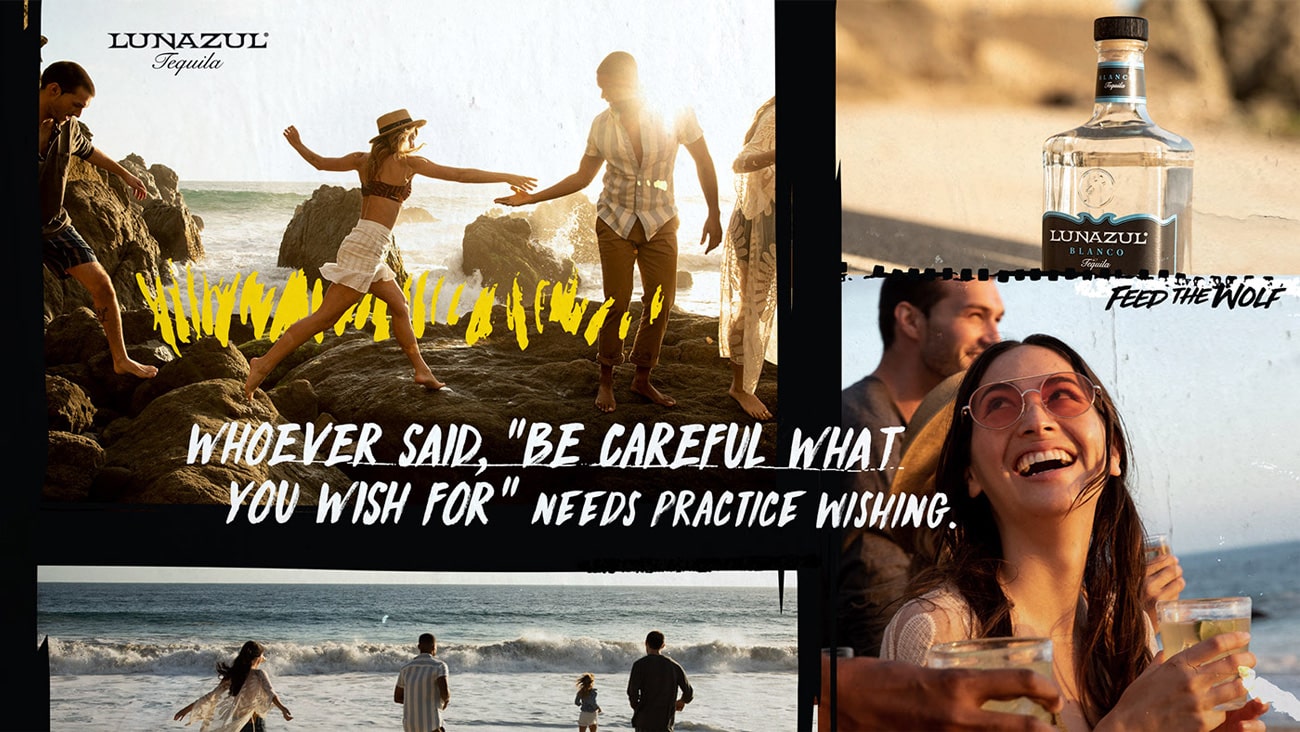 Defining The Brand: Feed The Wolf
This audience research set the tone for our strategy. To take Lunazul from a well spirit to a celebrated, in-store consideration, we wanted to inspire our target audience to ask for the tequila with a wolf on it.
Inspired by the wolf embossed on every bottle of Lunazul Tequila, we created a provocative brand mantra that was also a stirring call to action: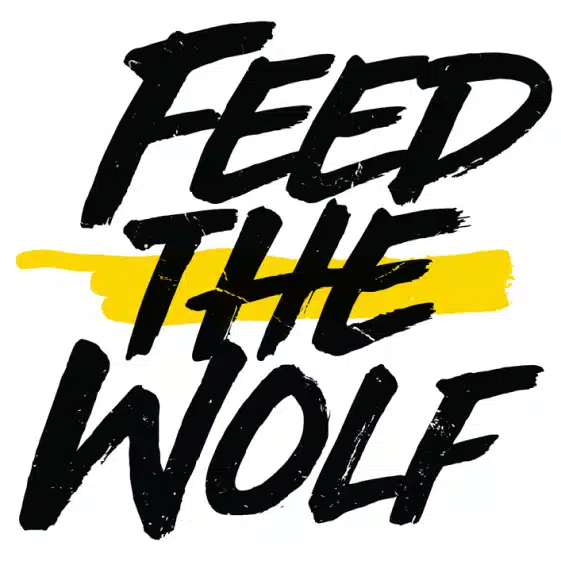 The Wolf Has Language All Its Own
We created iconic symbols inspired by the wolf and the brand's Mexican heritage. We added these unique markings to our brand tool kit to create a cohesive visual language and ensure all our photos and graphics would be unmistakably Lunazul.
In speaking to our target audience, we let the wolf become a metaphor for their own hunger for life and sense of adventure. Informed by audience research, we made Lunazul the brand of tequila that encourages them to gather their pack, hunt for new experiences and devour every moment.

With a clear audience mindset and campaign idea, we were finally ready to release the brand into the wild, including:
Brand videos
Brand photography
New website
Social media
Print and point-of-sale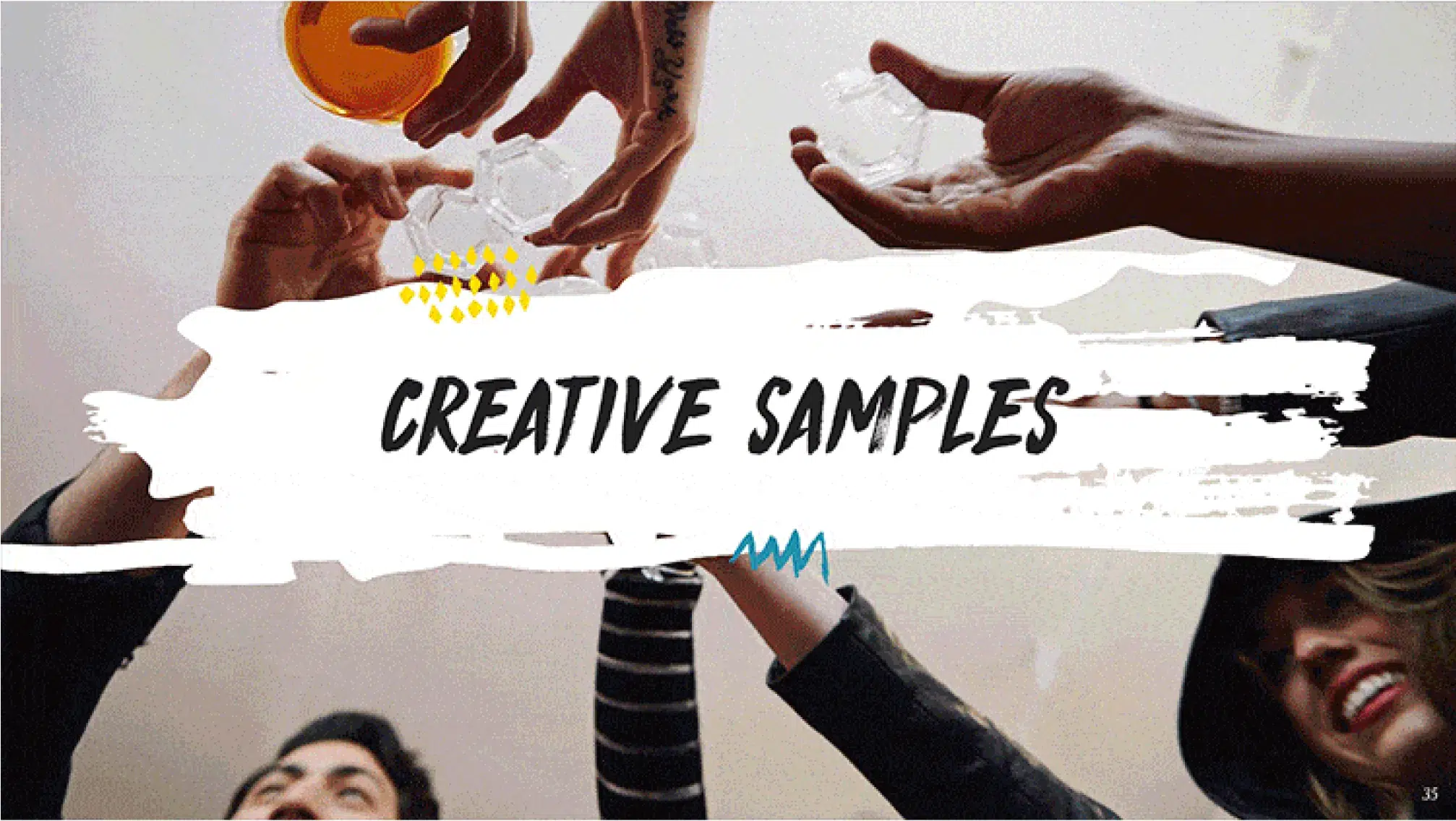 New Website Makes The Brand Howl
To coincide with the brand relaunch, we revamped the website to incorporate the new positioning, graphics and tone. It's now a single stop for information and reflects Lunazul's new vitality with strategic lifestyle vignettes that speak to our target audience.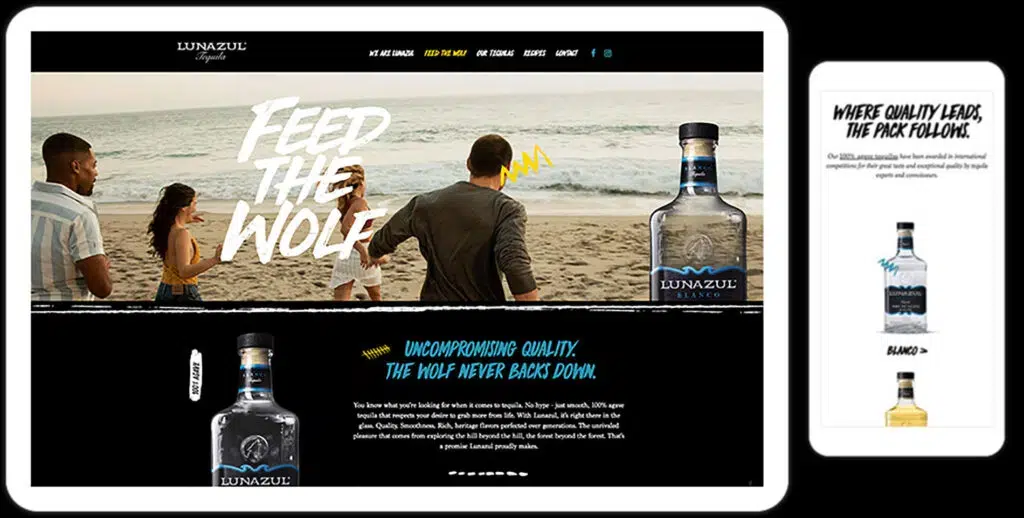 Social Engagement Rates That Devoured The Industry Average
Knowing our audience's interest in culture, food and travel, we created engaging social content that announced Lunazul's social media presence with a bang. Consumers couldn't get enough of compelling content, such as our Chef Video Series that showcased professional chefs creating THE tastiest recipes using the wolf spirit as a star ingredient.
Giving Our Wolf Pack An Influential Leader
Where quality leads, the pack follows. That's why we partnered with Discovery, the world's largest unscripted network, to create behind-the-scenes videos hosted by Josh Gates – influencer, adventurer and cocktail enthusiast – that highlight the brand's family heritage and the product's unique qualities.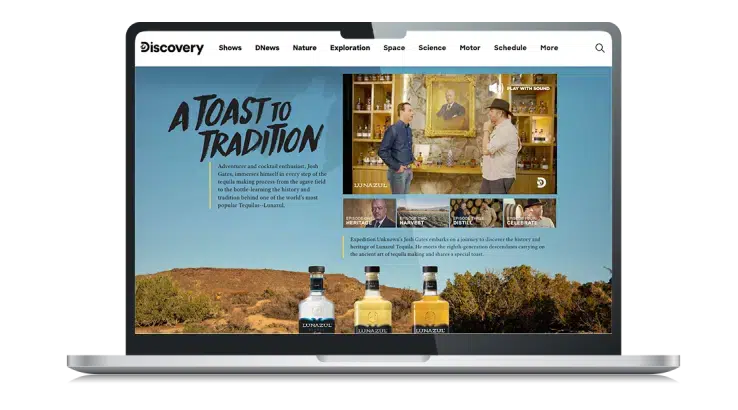 Leveraging multiple digital targeting methods and outlets, we were able to generate 366M+ impressions of integrated social content, more than 19.9K social engagements and >76K+ visits to the custom landing page. According to a Meta Brand Lift Study, brand awareness for Lunazul jumped from 10.7% to 16.2% while consideration increased from 11.8% to 16.5% – a 7.8x improvement over Meta's own CPG benchmarks!
Feeding An Audience Hungry For More
As the revitalized brand quickly captivated its audience, we continued to elevate Lunazul with new photo shoots, videos and visual elements that conveyed a premium feel, along with updated retail and point-of-sale materials that distinguished the brand.
In our ongoing research, we also learned that
88%
of our target audience learn about products they're interested through social media, and
56%
have purchased a product after seeing a post from someone they follow.

With that in mind, we developed an exclusive creator campaign designed to leverage key influencers to inspire a new generation of creators – and drive organic Lunazul enthusiasm.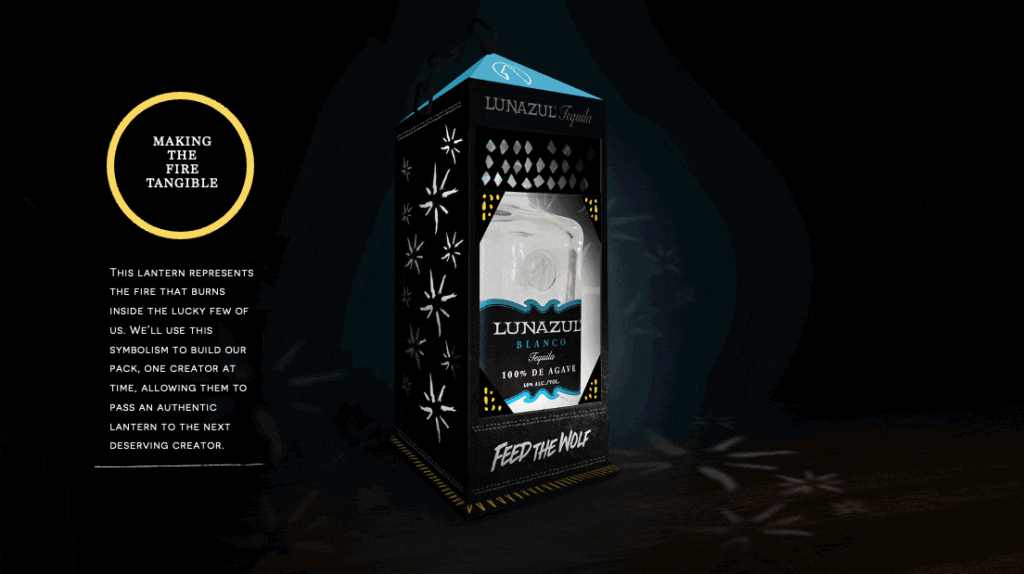 From Overlooked Well Spirit To Premium Wolf Spirit
Through our commitment to uncovering breakthrough human insights and connecting them to business potential, we were able to take Lunazul from a quality tequila that was being overlooked on the bottom shelf, to a premium product featured prominently on the third shelf – and in the minds of a growing audience hungry for more. And if that weren't enough, the agave estate in Mexico is taking extra measures just to keep up with Lunazul demand. We'll certainly drink to that.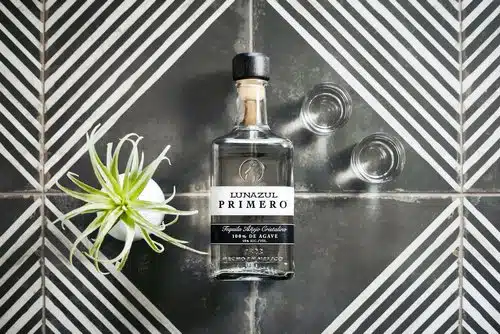 Over Industry Benchmark on Instagram
Increase in Social Engagement
Over Industry Benchmark on Facebook
Delivery on Guaranteed KPI's