Meyer Natural Foods, known for their network of organic beefs, tasked us with doing a content audit of one of their brands, Laura's Lean Beef
Based off the audit, we built out a digital strategy for the food brand that would get consumers to three goal areas of their site:
Ultimately, Laura's Lean Beef had an established brand inside grocery stores, but their website needed content, complete with photography, in order to meet their consumers outside of the grocery.
To start the content audit, (human)x implemented tracking codes on every page of their site, which analyzed what recipes were resonating with consumers. 
Laura's Lean Beef had a poor website experience. They tasked (human)x with bringing their brand to life, digitally, as well as mix in the history behind the brand.
To both Laura's Lean Beef and its consumers, the process of how its products were produced were important. We combined the history and the process of Laura's Lean Beef into their promise to consumers to withhold their history of the quality of life tied to the quality of food.
We believe that it is best to raise cattle in the way that nature intended.
No Added Hormones or Antibiotics
We don't believe in using antibiotics or growth hormones to speed up the growth of our cattle.
We believe in the mindful nurturing of land and animals.
Cattle live in pastures and graze on natural grasses and grains.
The food brand's website already had some recipes on their site detailing how to best serve a meal using their natural organic beef, but they were not organized or searchable. Essentially, users could not easily find a recipe they were looking for.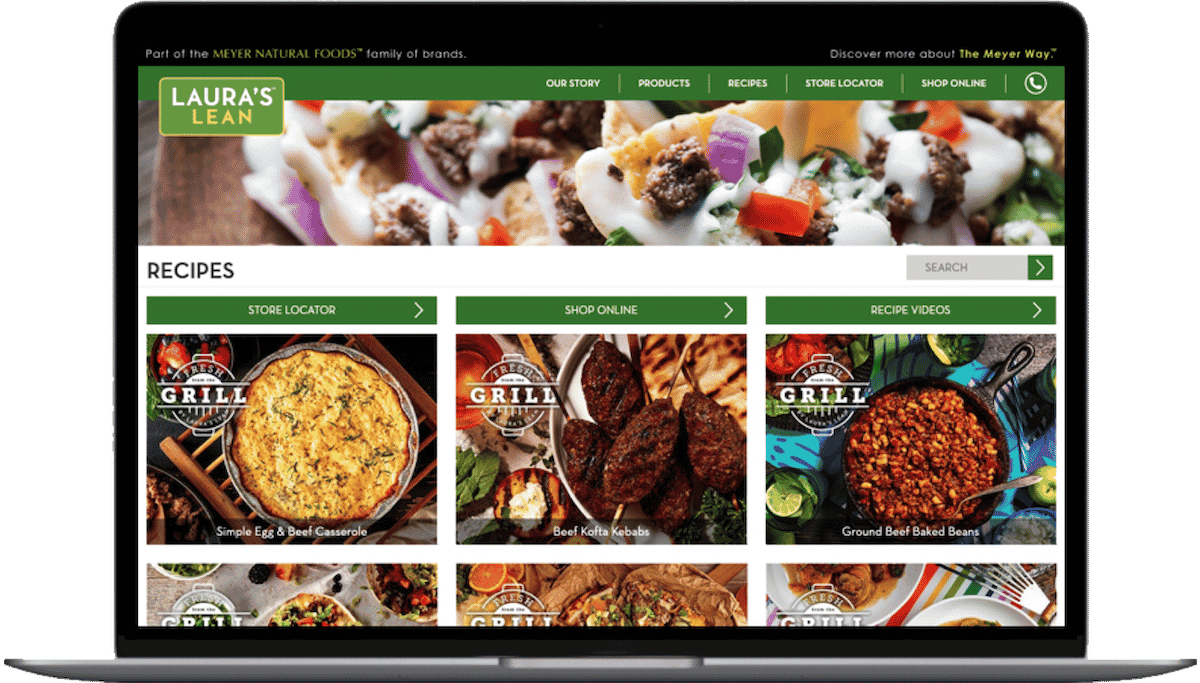 We implemented a search functionality on its recipe page, as well as a section that allowed consumers to filter by product, type of meat, cooking method, type of meal and health features. Both the search feature and the filter feature included a strategy that helped users find the exact recipe they were searching.

We utilized keywords to not only help users find the recipe they're searching, but also allow Laura's Lean Beef to rank higher on simple Google searches.
The content audit led us to more than the new search feature. It also showed us a few key audience insights.

Janice Lane
Age Range: 30 -55
Gender: Female
Occupation: Stay at home mom
Values: Health, Quality,
Honesty, Smart,
Family-Friendly.
Handling most of the grocery shopping for her family, this mom and wife is always looking for easy ways to fit healthier meals into the family's diet without having to make big changes. And because she does have a lot responsibilities, if we can provide both the main course and the recipe, that only makes her life easier.
Because of the search feature, our Discovery led us to believe Laura's Lean Beef could be a leader in many keyterms that include "beef." Especially as interest in "natural" and "organic" food categories continue to rise. Thanks to the keyterms and a one-stop shop of recipes and the main course, Laura's Lean Beef had an opportunity to create an online community space for consumers.
That community needed a place to gather: Laura'sLeanBeef.com.
While the search feature was helpful, that is where the user experience stopped. Laura's Lean Beef lacked a user journey and calls-to-action on their site that would help guide users to helpful resources on the website.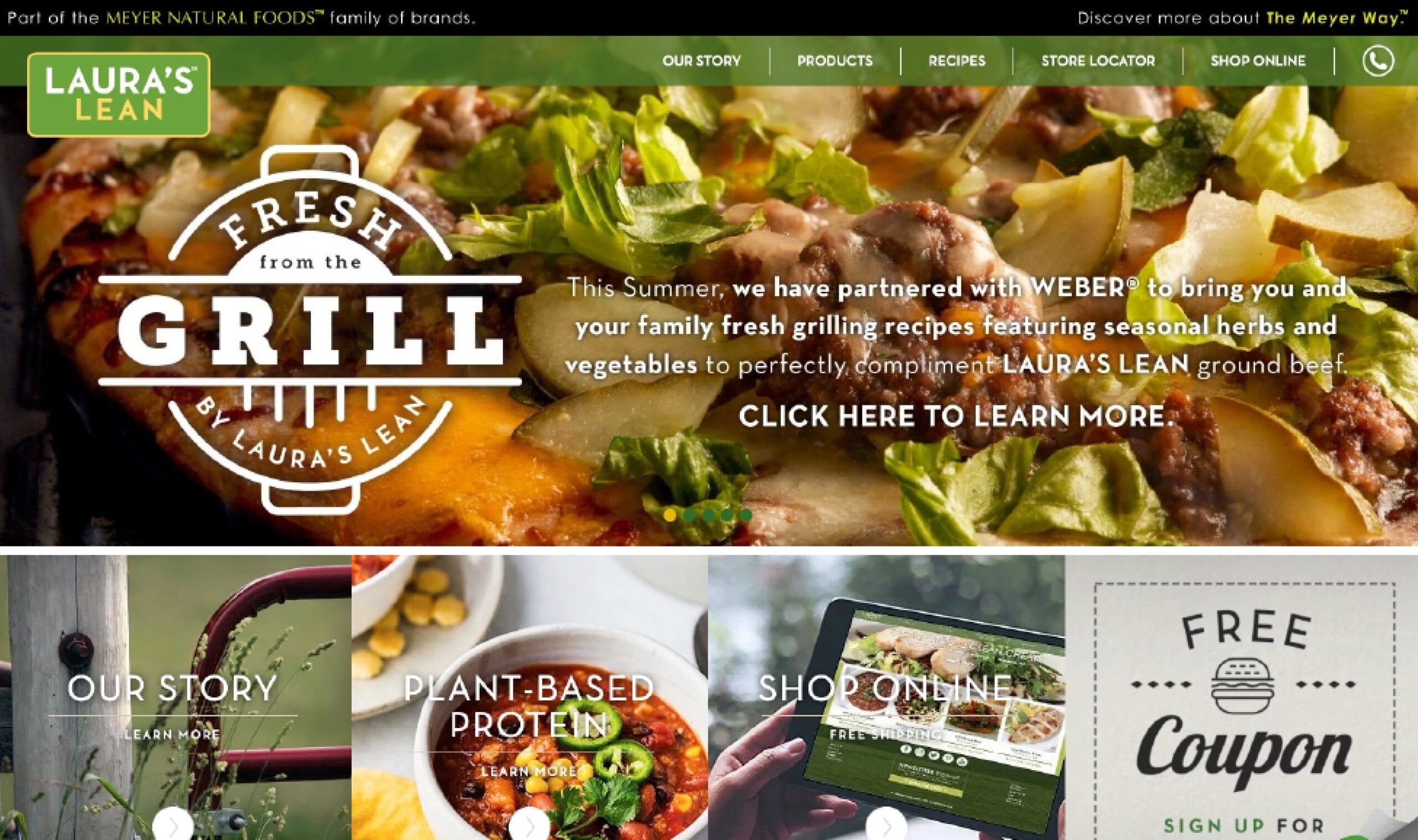 The new site included CTAs, a contact page that would allow users to sign up to receive emails about new recipes, new products the food brand offered or maybe a coupon-code that savvy families could use.
Because our analytics told us most users were searching for recipes on their mobile device, the site was responsive across multiple platforms.
We optimized the site in order to allow for organic traffic to continue to rise for the brand. Additionally, we launched the new site with Google Analytics, event tracking and additional SEO support.