Transforming the Ordinary and Shaping the Future

Audience Research
Strategy + Consulting
Branding Strategy and
Development
Creative
Advertising Campaigns
Customer Experience + UX
Website + Platforms
Ecommerce
Social
Search (SEO and SEM)
Photography and Video
Production
Packaging Design
Marketing Performance
Analytics + Dashboarding
Known for its inventive packaging solutions for clients in the retail, food and security industries, AMPAC was an innovative company no one knew about. Their brand was not reflective of their user-centered approach. But they needed more than a new look. They chose to work with us for a new brand experience.


A new brand can't solve all business problems. We took their rebrand a step further and created a full brand identity that captured AMPAC's clever, kinetic spirit, as well as the new internal brand guidelines and direction.
The purpose was for lead generation for the brand – revealing AMPAC in a way that was attractive to potential clients.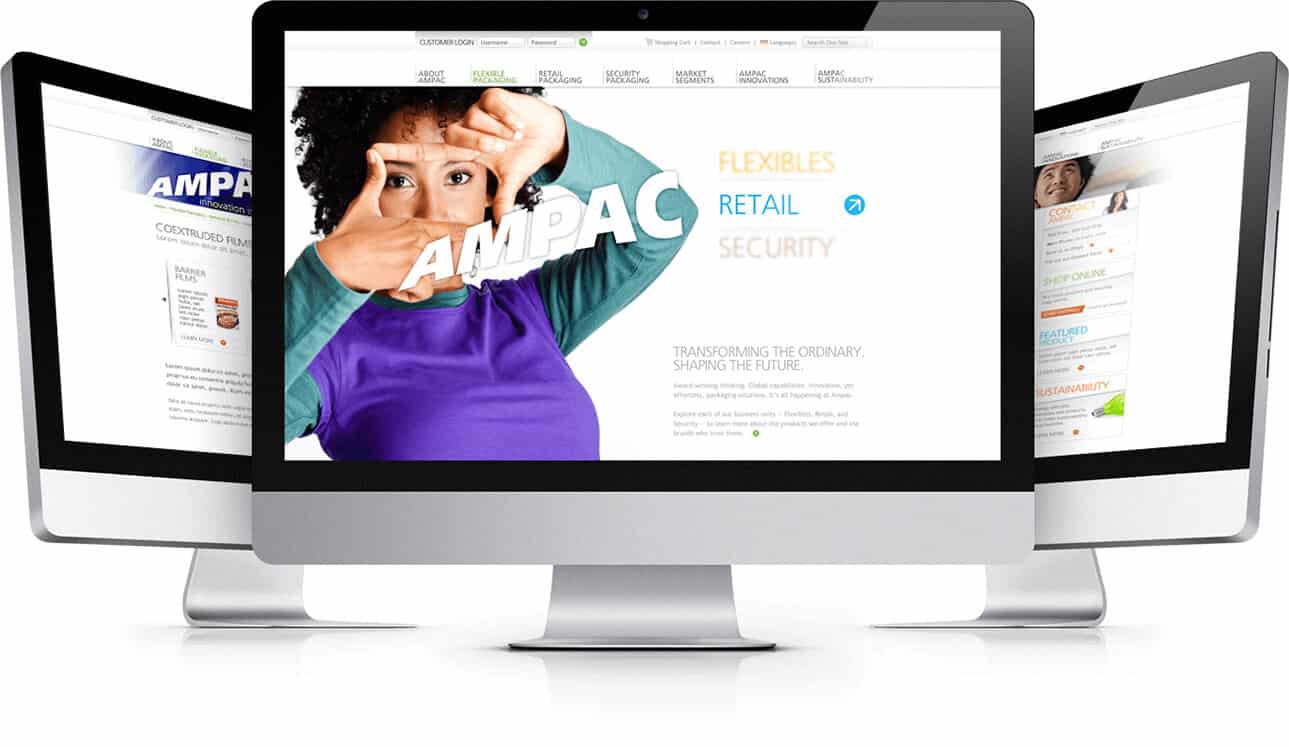 Website Design + Development + Hosting
With a new identity, AMPAC's website needed to reflect its new brand.
AMPAC serves North America, France, Germany, Vietnam and the UK. Our development team made sure the site featured all language options, so nothing was lost in translation.
We designed the site to combine the new brand elements into a user-friendly platform.
The AMPAC site was divided into three sections, one for each product line: Flexible, Retail and Security. Each section designed differently to engage that niche's clients.
To ensure the brand could update the site, we implemented a user-friendly CMS through Sitefinity, one of our CMS partners.
AMPAC products sell themselves. We just needed to create an e-commerce platform that let their clients purchase them. The system we created allowed users to see everything AMPAC had to offer, as well as their past orders to place them again without having to contact an AMPAC rep. This process included product photography, which we captured, as well as product categorization.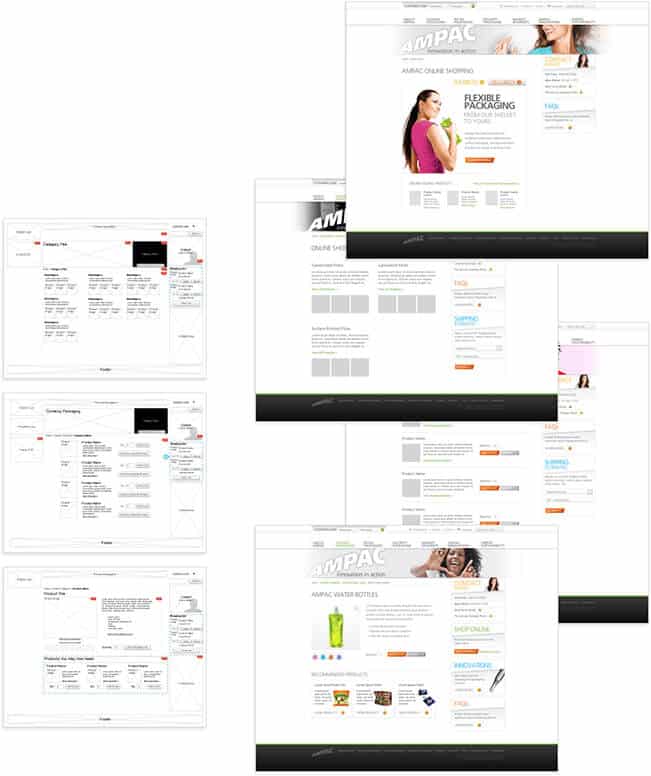 As a part of their new identity, we created a new motion graphic film AMPAC used for their corporate video.
Alongside the website, we deployed a 6-month SEO program, which included us consistently updating the site with optimized content to rank the AMPAC site higher with a simple search.
We constantly updated image optimization, keyword tracking, XML sitemap maintenance, and meta-data. We tracked how these updates were performing in real-time, so we could re-allocate dollars to the media spend that was engaging customers.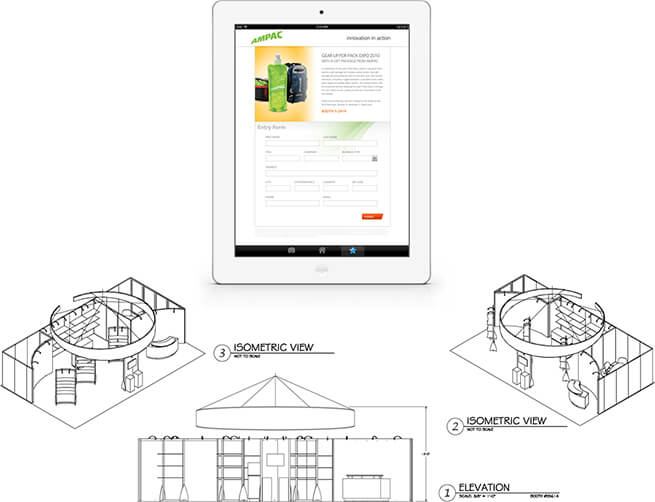 Working globally, AMPAC attends many conferences. To make sure their new brand translated into impressive trade show experiences, we designed their booth, as well as the booth set up.
We also designed and executed all branding materials, including IP Targeting, digital and traditional ads, letting potential clients know the trade shows AMPAC would be attending.
To ensure they were able to engage with attendees, we created an app that allowed them to connect with potential customers and even schedule meetings.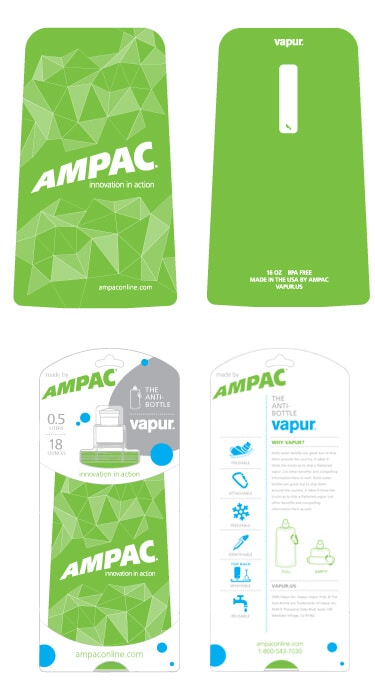 AMPAC didn't only want to serve its customers with a new brand. It wanted to provide value through swag they were able to give to current and potential customers. We developed package designs for a flexible bottle, then gave out at trade shows.
We thrived at the opportunity to complete a full-service project for AMPAC. We flexed both our creative and digital muscles in order to create a new brand identity and digital presence for the brand, which they were then able to turn into a new physical experience at trade shows.
Increase of users location their local dealers