Imagine for a moment that, instead of dreading Monday mornings, you could open your favorite restaurant app while brushing your teeth and spin a virtual wheel for the chance to win a discount on your dinner order that night. What if during your midday coffee break you could play a trivia game to earn free rewards at your favorite daily lunch spot, or track your miles during your long weekend runs to win virtual badges in a digital fitness competition? These days, everyone needs an extra dose of fun in their lives, and gamification marketing might be just the way to get it.
Gamification turns basic processes into exciting games. By incorporating simple game elements and incentives into marketing campaigns, gamification is an incredibly effective way to increase engagement and drive conversions. The best part is, gamification is a win-win scenario: consumers interact with and promote your brand to win points or rewards, and your brand gains broader exposure and increased sales. If your brand is looking for a new way to spice up your campaigns, you might consider the four primary archetypes of gamification before deciding which models are the best fit for your brand.
Four Primary Types of Gamification Marketing
Imagination and creativity are the limit in developing a gamified marketing campaign, but there are four primary archetypes that marketers use as a framework: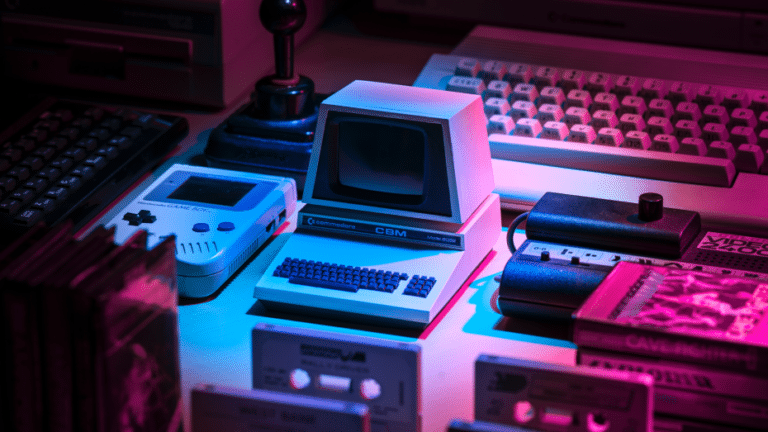 Website games can be hosted on your brand's website or mobile app and come in a variety of forms, from virtual scratch cards to "spin the wheel" games. These games should give the user an opportunity to win promotions or discounts.
The key to successful website games is to keep them simple, unobtrusive, and easy to win. Consumers should look forward to engaging with your game, not feel frustrated or annoyed by its presence.
A great example of an effective website game is KFC's mobile game, which connects gaming with ordering food. The higher your game score, the better store discounts and coupons winners can receive. Not only does this game model keep consumers engaged, but it offers additional rewards for inviting friends to join.
Completion meters are highly effective methods to keep customers engaged with a brand's mobile app. Designed to help customers complete every step on a specific journey, completion meters track a customer's progress and serve as visual representations of how close customers are to reaching their goals. The visual aspect entices users to complete the goal, and customers can work toward reaching specific goals to earn brand promotions.
The language learning app Duolingo is a fantastic example of implementing completion meters to help customers meet their language learning goals. The app sends regular notifications that update users on their progress, encourage them to "level up," earn points, and more—all to entice them to return to the brand's app and use the product.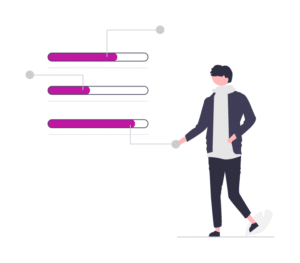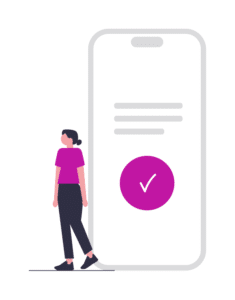 Virtual badges are the most common type of gamification and often take the form of digital stars, trophies, or tokens. Customers can earn and collect virtual badges by interacting with products, completing tasks, or reaching certain accomplishments on a brand's website or mobile app. Even though badges do not offer free merchandise or discounts, they are a fun and easy way to thank customers for using your brand and motivate them to continue using your products.
One brand that has truly leveraged the full potential of virtual badges to build brand loyalty is FitBit, whose mobile app offers more than 100 badges to reward users for reaching specific, actionable goals.
Loyalty programs turn frequenting a business into a game by rewarding regular customers with points, stars, or other currency for each purchase they make. The best part is, the more money customers spend on a brand's products, the more loyalty currency they can earn. This currency can be saved up and redeemed for a prize, promotion, or coupon.
Loyalty programs are also often broken down into tiers, with each level offering increasingly better benefits, to motivate customers to continue building upon their progress and reach the next tier.
One of the most effective loyalty programs of all time is the Starbuck's Star Dash mobile app. Starbucks incentivizes customers to visit the coffee chain more often by offering bonus stars for purchases made within a certain timeframe. Because customers can earn points for purchases and reach new rewards tiers based on activities, the Starbucks loyalty program boasts a customer retention rate 19% higher than the industry average.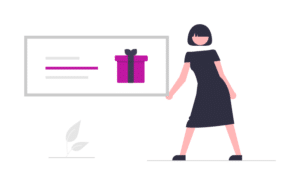 The Benefits of Gamification Marketing for Your Brand
Daily life can sometimes feel like a chore, but gamification injects an element of fun that will keep consumers happy and engaged with your brand.
Humans naturally find enjoyment in completing challenges and solving problems, especially when there are rewards to be won for their effort—and that's exactly why gamification marketing works. It's a strategic way to allow users to score points, level up or earn virtual currency while working toward goals that are important to them.
Gamification isn't about creating digital experiences that customers will use once and then forget; rather, gamified advertising is multi-platform, replay-able and community-building. Creation and implementation of web and mobile games naturally requires creativity, time, and money, but gamification can offer marketers huge advantages, including:
Improved customer involvement
Increased brand awareness, memorability, and loyalty
Broadened reach to new users across demographics
Increased conversion rates
Better educational experiences for users
Increased data entry
The key to choosing and developing an effective gamification marketing strategy for your brand is to maintain focus on your target audience. Consider the types of activities and games they would most enjoy playing, as well as the types of products and prizes they would most like to win. Remember that web and mobile games should not be too complex or frustrating. They also shouldn't be too easy or intrusive, or else you run the risk of customers becoming bored, annoyed, or overwhelmed and then walking away from your brand altogether.
Building a strong marketing foundation is essential for any brand that's looking to expand their reach, product line or bottom line, but harnessing the power of gamification can help your brand make even bigger strides.
Our digital marketing experts at (human)x have firsthand experience with gamification. We interpret data and insights to create dynamic, provocative campaigns for our clients.
Take your brand's marketing to the next level by partnering with our team of experts at (human)x and watch your next campaign reach new and exciting heights.