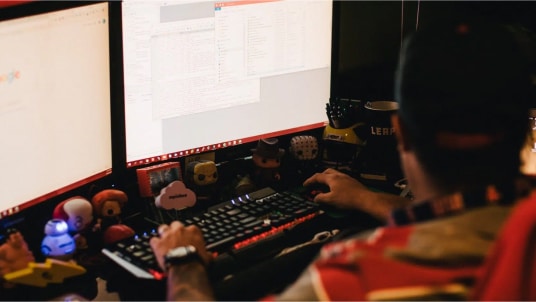 The Keepers
As the gatekeepers and host for literally hundreds of brand sites and online applications, we help your business, website and digital platforms be more secure and meet your sector's best practices.
Every business is different, which is why we offer customized options, allowing you to stay nimble and grow in an evolving business landscape without sacrificing protection or a sense of security.
From hardware recommendations to software implementation, we offer side-by-side comparisons of the best options on the market, ensuring you have the best choices for your goals. Our team has in-depth infrastructure and framework knowledge, and we're able to help you implement and integrate your digital assets and provide expertise in 8 key areas.
Hosting
Security
Log Management
Dashboard Setup
Redundancy
Change Control Management
Compliance
Vendor Management
Request a free consultation with one of our experts.
Risk assessment
Authentication
Web Security & System
Vulnerabilities
Port Management & Operational Procedures
Compromised Environment Resolution / Reparation
Setup Custom Centralized Logging using Splunk, ELK
Setup Custom/Consumable Analytics
Log Trending Monitoring Expedite & Proactive troubleshooting
Show both real-time & batch-based statistics
Website/Application
Database System
SQL Clustering
Caching/Performance
Static Pages
Load Balancing
Disaster Recovery
Data Redundancy Management
Cloud
Planning/Minimize Risk
Dedicated window of time/staff
Backout Planning
Verification/Smoke Testing
Documentation
NIST
HITECH
Identity Theft + Assumption Deterrence Act
Planning/Minimize Risk
Dedicated window of time / staff
Backout Planning
Verification/Smoke Testing
Documentation
We hold ourselves and our clients to business best practices and have experience in helping brands navigate complicated compliances. Our IT and security services are quality and compliant and can offer peace of mind in both the quality of your standards, and the standard of your security.